HKMRDA-Affiliated 0-3 Teacher Education Program
Hong Kong Montessori Research and Development Association HKMRDA-Affiliated
Montessori Infant and Toddler Teacher Course
Since our establishment in 2006, Infinity Children's World and Infinity Montessori Academy (hereafter referred to as IMA) has been actively promoting Montessori philosophy and education to the Chinese community. Several hundreds of seminars were held during these years introducing the Montessori approach of education. We have left no stone unturned in the localization of Montessori educational method in Hong Kong, Macau and Mainland China. Since 2012, Infinity Children's School (now known as IMA) has organized the International Early Childhood teacher education programme: the first and only internationally recognized Montessori teacher education programme in Hong Kong. IMA also serves as the practicum site for student-teachers to put theory into practice. This is a great opportunity to raise Hong Kong early childhood education's educational status to an international standard. We will continue our mission by nurturing more parents and teachers for the contribution to the society.
The Infant and Toddler Teacher Course prepares the adult learner for working with children zero to three years old. The length of the Infant and Toddler Course is eighteen months. 210 Academic Hours and 540 Practicum Hours are required. Instruction is at Infinity Montessori Academy, Hong Kong. Practicum is at a full Montessori classroom. The Montessori Infant and Toddler Teacher Course transcript is issued by Infinity Montessori Academy for satisfactory completion of the academic phase and the practicum phase.
Instruction includes: Montessori Philosophy, Pedagogy, Environment, Child Development, Observation, Art, Literature, Music and Movement, Program Leadership, Child, Family and Community, Peace Education, Practicum
Academic Schedule: November 2018 to December 2019
| | |
| --- | --- |
| Overview of Montessori principles | 24 hrs |
| Montessori Philosophy | 24 hrs |
| Pedagogy | 32 hrs |
| Environmental Design | 24 hrs |
| Child Development: Prenatal to 3 Years | 45 hrs |
| Program Leadership | 8 hrs |
| Personal Growth and Development | 16 hrs |
| Observation | 16 hrs |
| Music and Movement | 8 hrs |
| Montessori Philosophy/ Peace Education | 8 hrs |
| Child, Family, and Community | 16 hrs |
| Program Leadership/Graduation | 8 hrs |
Excellent Faculty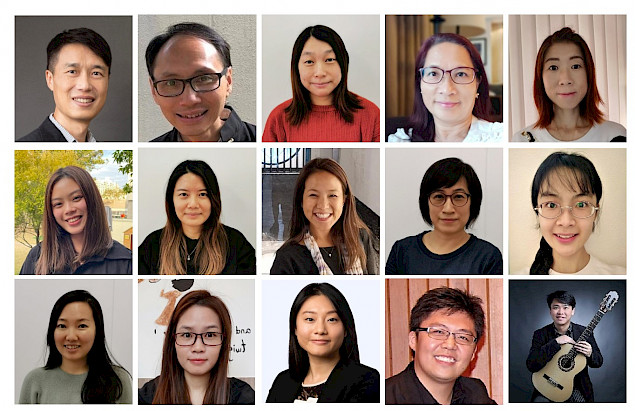 Program Director:Yau Chun Ming Ralph
Program Instructors:Wong Siu Wing Horance, Chan Hoi Man, So Wai Ching Teresa, Hung Yee Lok Helen, Kathy Huang, Hung Yi Ling, Patricia Tsang, Wong Siu King, Yue Tian, Chan Po Shan, Zhen Zhiying, Jeannie Leung, Wong Tin Tok Vincent, Mok Tik Fai Samuel
Practicum
The 540 hours of practicum/student teaching (3 hours a day, five days a week in a full Montessori classroom) is a necessary requirement for the successful completion of the Montessori Infant and Toddler Teacher Course.