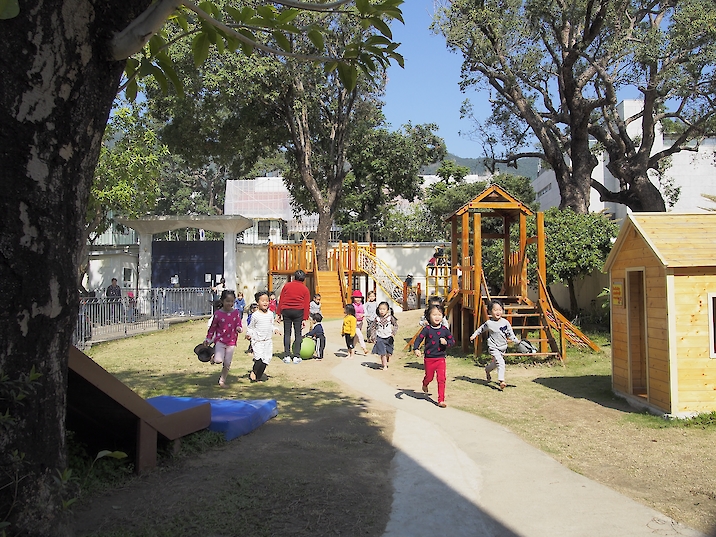 Dear Miss Daisy, Uncle Ralph and all teachers who love Horace,

Today is Horace's last school day at Infinity, it was not easy to leave such a great school........
For the last 1 year and 7 months, Horace loves going to this school so much. He had so much great time here and made so many friends. It was absolutely right decision to let Horace start Montessori education at very early stage and we can see his improvement in self-care and discipline especially recently. We thank you for the role all the teachers and assistants in school for shaping Horace's hard foundation. All of you pour your heart and soul into the children. The time your spent during the class and even after class follow yo giving Horace individual attention to make sure he and us, parents, understand his growth need is critical to make Horace being a good person. The activities you plan, the room you decorate and specially design, the friendships your help foster --all are incredible! it certainly made Horace love going to school and love learning.
Horace will miss the teachers alot..........he always talks about 黃老師, Miss Chan Chan, Miss Halo...
Horace will miss the kids....we'll have monthly alumni activities.
We will go to visit grandparents in Vancouver tomorrow and stay there for 2 weeks. We plan to go back every summer so eventually he will be back for middle school and beyond.
Horace will officially admit to K1 at Creative Primary School's kindergarten. We believe CPS will also offer Horace a happy childhood. and we commit to foster him to be a happy and good person who can serve the others when grow up.
Attached with some 1st school day photo and some photos from yesterday. Unfortunately I cannot go to school in person today, but I asked the helper let Horace enjoy the last school day as long as possible today.
Thank you for making Horace do his best.
Thank you for being the best.
Love,
Horace's mommy, Connie
---
  我很幸運,懷有孩子之前已經認識到蒙特梭利教育,並將之融入日常生活中。一直相信影響孩子最大的是父母的修養,以身作則讓孩子模仿學習最重要。
  發展有先後順序,但人人進度不一。蒙特梭利方法幫助我了解孩子的需要,懂得順應自然跟隨孩子發展。浿詒學行時引起長輩討論,為甚麼還不會行呢?為何不買個學步車?但我了解自己的孩子,順其自然就是。她仍需牽著我的手時,每步不徐不疾努力學行。有天她突然鬆開我的手,獨自邁出第一步。接著一步又一步,既穩重又踏實,我興奮地對她說:「你走得很好啊!繼續前進!」自始我們踏遍家附近各處,由平坦的路到斜坡到樓梯,每次都來回一百回!
  女兒謹慎內斂,初到教室,需時觀察和適應新環境及人事,在我身旁徘徊了一段時間。我們耐心等待,老師細心引導,她獨立探索的時間越來越長,越來越專注,情緒也越來越穩定。回到家,她常提到學校的一切,哼著唱過的歌,說出老師及同學的名字!她熱愛於充滿和平氣氛的花園遊玩,我頓時明白,她早已享受著這一切。我帶著肯定的眼神告訴她:「妳做得很好!妳成功了!」
"I would like to take this opportunity to thank you and all the teachers for the kindness and guidance to my son. Things that I have learnt about my son's development from you and all the teachers are invaluable. What you are offering in Infinity is way more than any normal kindergarten. Jeremiah is so lucky to spent the the last 8 months with your team. Everyday I can see his growth and happiness when I pick him up from school. I am sure running a educational institute is not easy, specially school with good value like Infinity. I wish you all the best with all my heart."